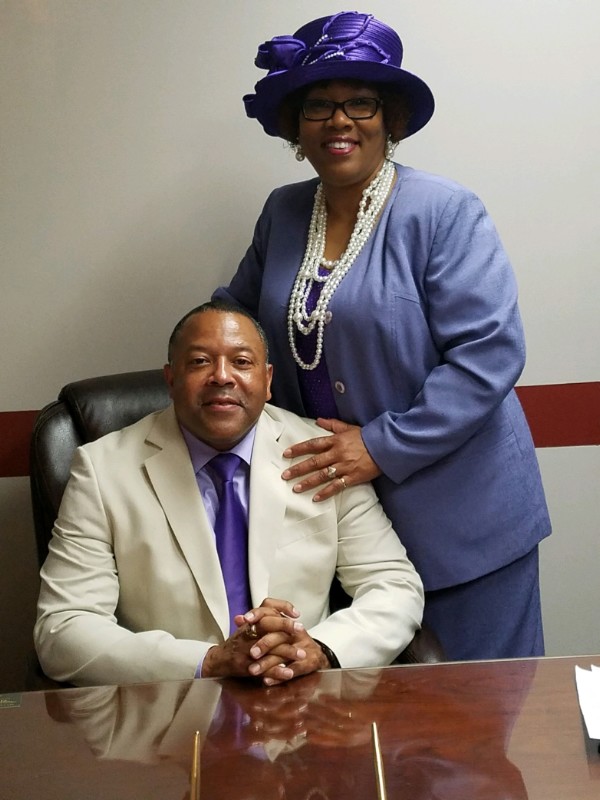 Reverend Carroll L. Jackson

Rev. Carroll L. Jackson, born January 3, 1965, is the youngest son to late Deacon Jesse and the late Thelma Jackson. Born and raised in Caroline County, VA, at an early age Rev. Jackson confessed his belief in Jesus Christ and was baptized soon after. Growing up in the church he served on several of the church auxiliaries while a member of Zion Grove Baptist Church under the leadership of the late Rev. Dr. Samuel H. Carter, Sr.
Upon graduation from Caroline High School in 1983, he joined the United States Marine Corps and traveled all over the world and various duty stations in the United States. Rev. Jackson's military career and Christian experiences often paralleled one another: while at recruit training he was asked to be the lay reader for his platoon, while on one of many deployments in the Mediterranean Sea and he was able to tour the Holy Land and make the Pilgrimage, in 1993 he served on the Deacon board at Zion Grove Baptist Church, in 1996 while stationed in California he attended Second Missionary Baptist Church where he served on the deacon board.
In 1999, while at J. T. Kerr Memorial Missionary Baptist Church in Jacksonville, NC, Rev. Jackson felt the calling on his life like no other time before and announced his call to the ministry.Under the pastoral leadership of Rev. Dr. Preston L. Harris and the Holy Spirit he was trained and guided in duties of ministering.

In September 2007, Rev. Jackson was chosen as the pastor of Macedonia Baptist Church where he lovingly and diligently serves along with his wife Viola, son Julian, daughter Kiersten Rollins (LaVeda), and grandson Rashawn.

Retired from the Marine Corps in 2007, after serving twenty-four years, currently Rev. Jackson, a bi-vocational minister, has been employed with the Spotsylvania County Public School System since August 2008. Rev. Jackson currently serves as the Moderator of the Mattaponi Baptist Association. Rev. Jackson is a recent graduate of Liberty University with a Bachelor of Science degree in Religion. He is currently enrolled at Liberty University Baptist Theological Seminary with Continuing Education in Pastoral Counseling.

Pastor Jackson loves the Lord and loves God's people and as his favorite scripture verse says: "For though I be free from all men, yet have I made myself servant unto all, that I might gain the more". 1 st Cor. 9:19
"Hear, all ye people; hearken, O earth, and all that therein is:
and let the Lord God be witness against you,the Lord from his holy temple.
Micah 1:2